We are excited to be the new owners of Waters Edge RV Park & Pizzeria, formerly Josephine's Pizza & RV Park. It is hard to believe that it has already been a month since we arrived, it seems like it was only yesterday. Today I would like to take a few minutes and introduce ourselves to the community.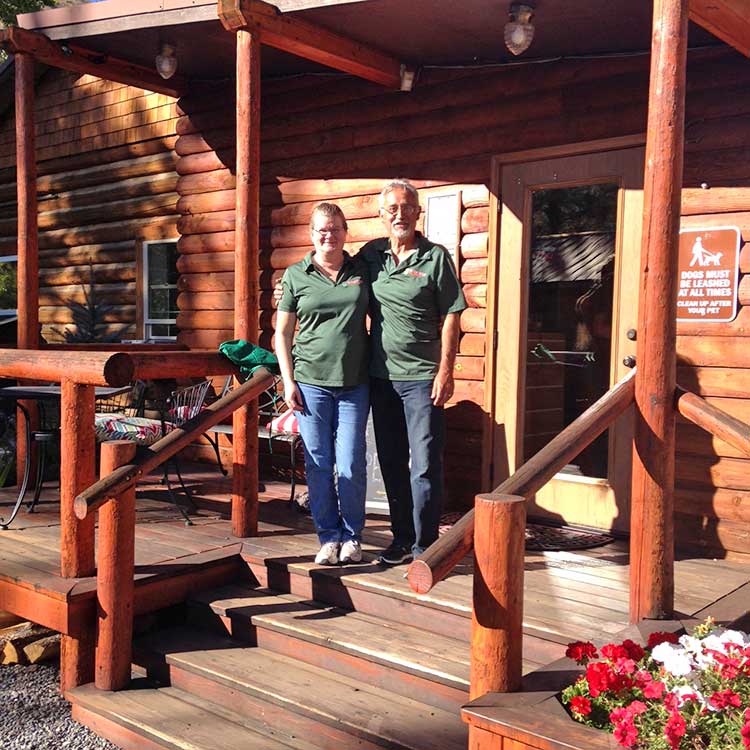 Lisa…
Lisa grew up in Wausau, Wisconsin where she enjoyed outdoor activities such as fishing, skiing, skating and sledding. At the age of 12, she moved to West Plains, Missouri and later to Houston, Texas where she finished high school and attended college at Texas Womans University. After college Lisa spent 4 ½ years in the Army as a nurse and was stationed at Walter Reed Medical Center in Washington DC. Lisa continued to work in nursing as a critical care nurse until 2015.
Mike…
I (Mike) grew up in Gilchrist, a small lumber town in Central Oregon where I enjoyed fishing, hunting and skiing. After one year of college, I joined the Air Force and worked in aviation maintenance. In 2000, after 20 years of service I retired. Lisa and I were married in 1986 and we have two daughters, Rachael & Elizabeth. After I retired from the Air Force, we returned to Portland, Oregon and we remained there for the past 16 years where I worked for Horizon Airline and Columbia Helicopters.
Our Dream…
It has been a long time dream of ours to own an RV Park with a store or restaurant. When Josephine's came for sale it seemed to be the perfect place. In our short time here at Waters Edge RV Park and Pizzeria, we have been overwhelmed by the outpouring of support we have seen from the local community.
Thank You…
Lisa and I would like to thank you for that. We look forward to continue providing you with friendly, personal service and the same menu you have enjoyed for the past several years. We also plan to bring you a few surprises along the way.