Activities Near Waters Edge RV Park
Michael and Lisa welcome you to the North Fork and Salmon, Idaho area where your stay at Waters Edge RV Park and campground offers a central location to the many outdoor adventures available in the area. Located in the heart of the Salmon-Challis National Forest amid the Northern Rocky Mountains in Lemhi County, there are many opportunities for you to experience the Old West as it was. Bring your camera to photograph the wonderful variety of wildlife, birds and breathtaking scenery.
Fishing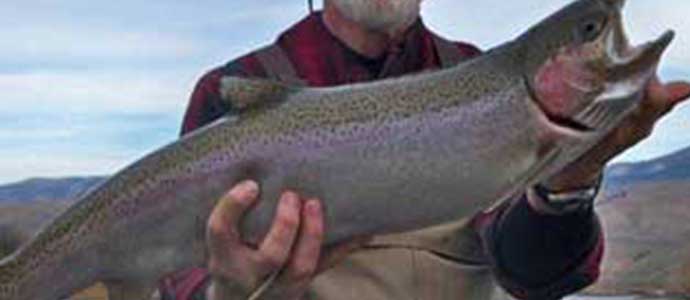 Fishing is open year round in Salmon River Country. Salmon, steelhead, rainbow, cutthroat, and brook trout are the most plentiful species found in nearby rivers and streams. Idaho is the only inland western state with ocean-run salmon and steelhead with state records of 54 pounds for salmon and 30 pounds, 2 ounces for steelhead.
At Waters Edge RV Park and campground you can enjoy steelhead and salmon fishing just five miles away on the famous Salmon River then return to your camp and drop a line in the North Fork of the Salmon River for cutthroat, rainbow and brook trout year around. Learn More
Hunting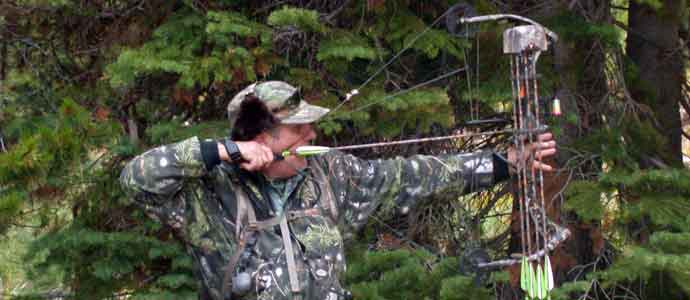 Idaho has some of the best and most varied hunting in the west! From the trophy species of moose, bighorn sheep, and mountain goat, to the more often-hunted deer, elk, and antelope, the choices are many. Idaho Hunting Season is the perfect time for hunters to enjoy camping at Waters Edge RV Park and campground. Bring along your 4-wheelers and trucks as there is plenty of parking available. Leave our park on your ATV's or trucks and hunt elk, mule deer, whitetail, mountain lion, bear (in many color phases). Waters Edge RV Park and campground borders Units 21 and 21a. We also have the only place in the North Fork area to weigh and hang your game. Learn More
Whitewater Rafting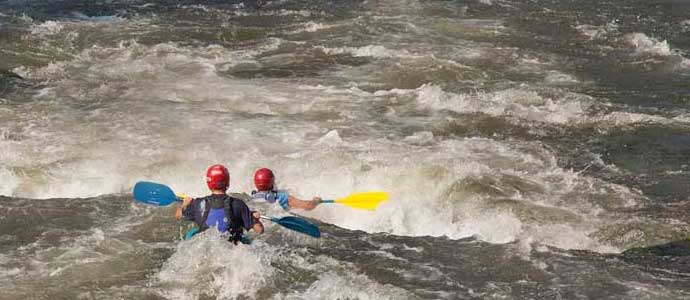 Idaho River Rafting is not to be missed. Salmon and North Fork are home to several outfitters who take pride in bringing the adventure to life. The Middle Fork of the Salmon River is an internationally recognized whitewater/wilderness float trip, enjoyed by more than 10,000 people each summer. Restricted to non-motorized boats only, it has many Class III and IV rapids.
Wildlife Watchers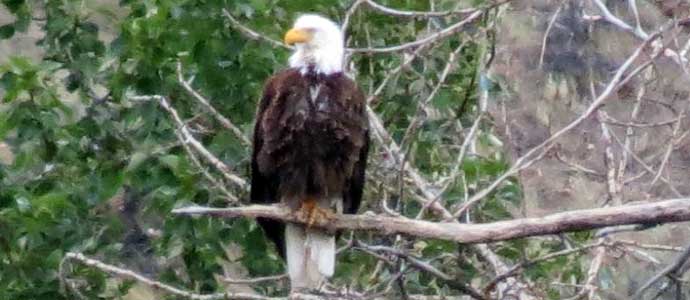 If it is wildlife viewing that you seek, then there is no better place to visit than the Salmon River in Idaho. Just driving through the area will offer you the chance to see bald eagles, osprey, red tail hawks, antelope, elk, big horn sheep and of course both mule and white tail deer. At times motorists are treated to moose, black bear, grey wolves, mountain lions and mountain goats as well.
Hiking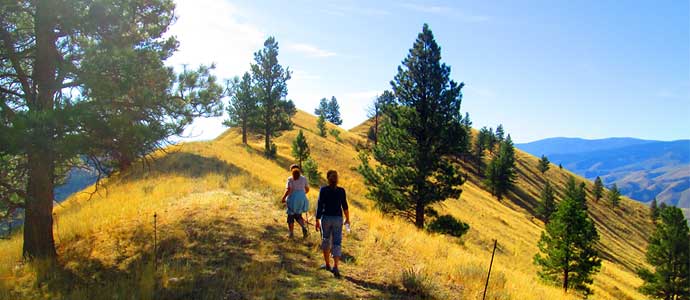 Idaho Hiking Trails and Backpacking are numerous in Lemhi County. You can't help but feel you have stepped back in time when you travel on the same trails Lewis & Clark passed through.
Horseback Riding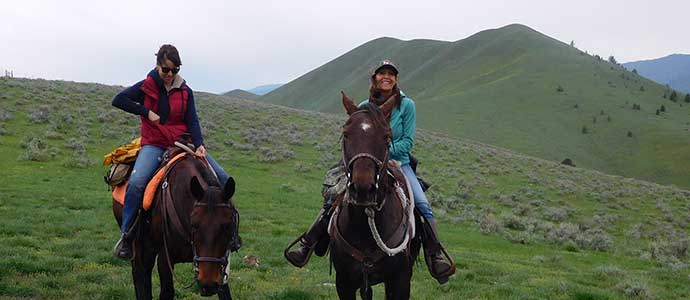 Enjoy a trail ride through the outback. Local Outfitters offer great guided horseback riding on scenic trails for horse riders of all abilities.
Sacajawea Interpretive Center – Home of Sacajawea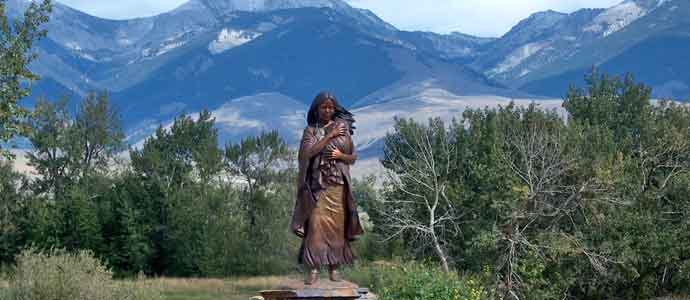 This 71-acre park located 2 miles east of Salmon in the Lemhi River Valley, lies in the heart of Sacajawea's homeland. The Center provides much to see and do for all ages and interests throughout the year. Learn More
Lewis and Clark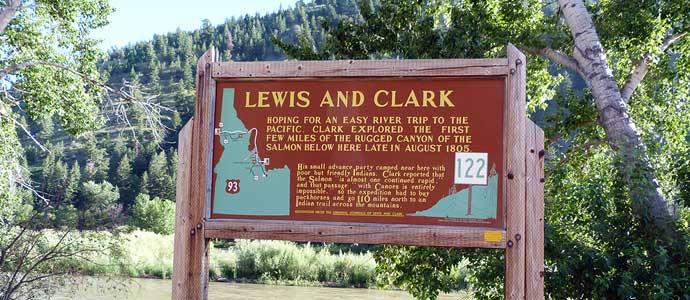 Visit the Lewis & Clark Backcountry Byway where you can visit the homeland of Sacajawea and the Shoshone; spot a wide variety of wildlife; and soak in the stupendous views. This road also provides access to the Lewis and Clark National Historic Trail and the Continental Divide National Scenic Trail.
Ghost Towns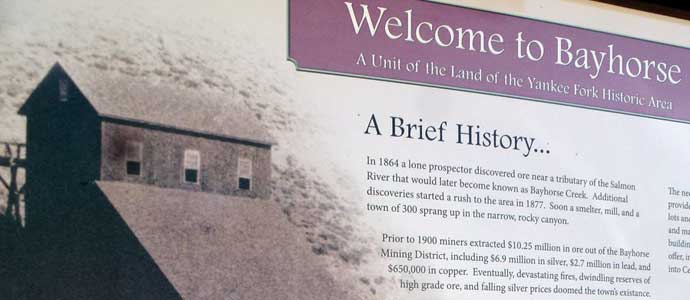 Lemhi County and Custer County are both inundated with ghost towns. The majority of these ghost towns had their beginnings in mining although a few were stage stops or bases for missionaries.